Illustration by staff illustrator Sakura Siegel.
Hoboken's boil water advisory might be over, but that doesn't mean that people are rushing to drink the New Jersey water.
Some Hudson County residents haven't ever trusted tap water, with or without the boil advisory. Many expressed that they don't even let their pets drink it.
"I don't even give it to my dog," said Rose Vodrazka, Bayonne resident.
"If it's from Bayonne, I leave it alone," Mary Ellen Sanniola said, also from Bayonne.
The official City of Hoboken Twitter account announced on February 28 that a boil water advisory was in effect after being advised to by Veolia, who provides New Jersey water for Bergen, Hudson, Passaic, Union, Morris and Sussex counties. The boil water advisory was lifted three days later on March 2.
Late this evening, Hoboken was notified of a precautionary boil water advisory by @VeoliaWaterNJ. All residents are recommended to boil water before using for drinking or cooking purposes. Water does not have to be boiled for showering or washing clothes.https://t.co/9HvJlE9jo9

— City of Hoboken (@CityofHoboken) March 1, 2023
According to the Centers for Disease Control and Prevention, boil water advisories only affect drinking water. Temporary solutions for the advisory include boiling tap water or obtaining bottled water. However, for some people, sourcing and storing drinking water in a boil water ordinance can become a logistical issue.
Hardik Mehta, a native from India on a business trip, was one of the ones affected by the Hoboken boil water ordinance. He was able to find drinking water from a water distribution center, but couldn't find anywhere to put it.
"It was my second week in the city only," he told Slice of Culture. "I don't have many vessels where I can store it. So I have to go and have some water in empty milk cans. It sounds a little funny, but yes. I have that as an only option."
For New Jersey residents like Corrie Rooney, tap water seems to be the only option.
"I drink a lot of water due [to] a medical condition and can't afford that much bottled water, neither do I have direct access to a kitchen faucet or refrigerators big enough to fit a filter pitcher in."
Rooney also expressed concerns about a black sludge building up in her drain.
"Now I know it's not from soap or anything else added by me because it also builds up inside the opening of the faucets… I'd really like to know what this 'black sludge' is and if it's going to cause any long term harm to me."
However, for most residents, their concern is about the smell and taste.
"We don't drink tap water, it smells like chlorine," Kery Anderson, a native of Jersey City, said. "My cats don't even get tap water."
"[The New Jersey water is] perfectly fine except for the unacceptably high level of chlorine," Marc Kornituk, another resident of Jersey City, said.
According to the Minnesota Department of Health, water with chlorine, or chlorinated water, is safe to drink. In fact, it's chlorine that makes water safe to drink, since it disinfects the water.
"Disinfection kills bacteria, viruses, and other microorganisms that cause disease and immediate illness," the MDH said on their website. "Chlorine is effective and continues to keep the water safe as it travels from the treatment plant to the consumer's tap."
Chlorine may be essential to safe tap water, but for some residents the smell is unbearable.
"The chlorine odor from the water is sickening," Denise Pona, another Bayonne resident said. Her pets also do not get tap water.
According to some people, the water from just across the Hudson River tastes better.
"There's definitely a marked difference between tap in Manhattan and tap in NJ," New Jersey resident Stephanie Burgman said.
New York City resident Jilly MLeitner said, "We wouldn't drink Jersey water straight from the tap at all."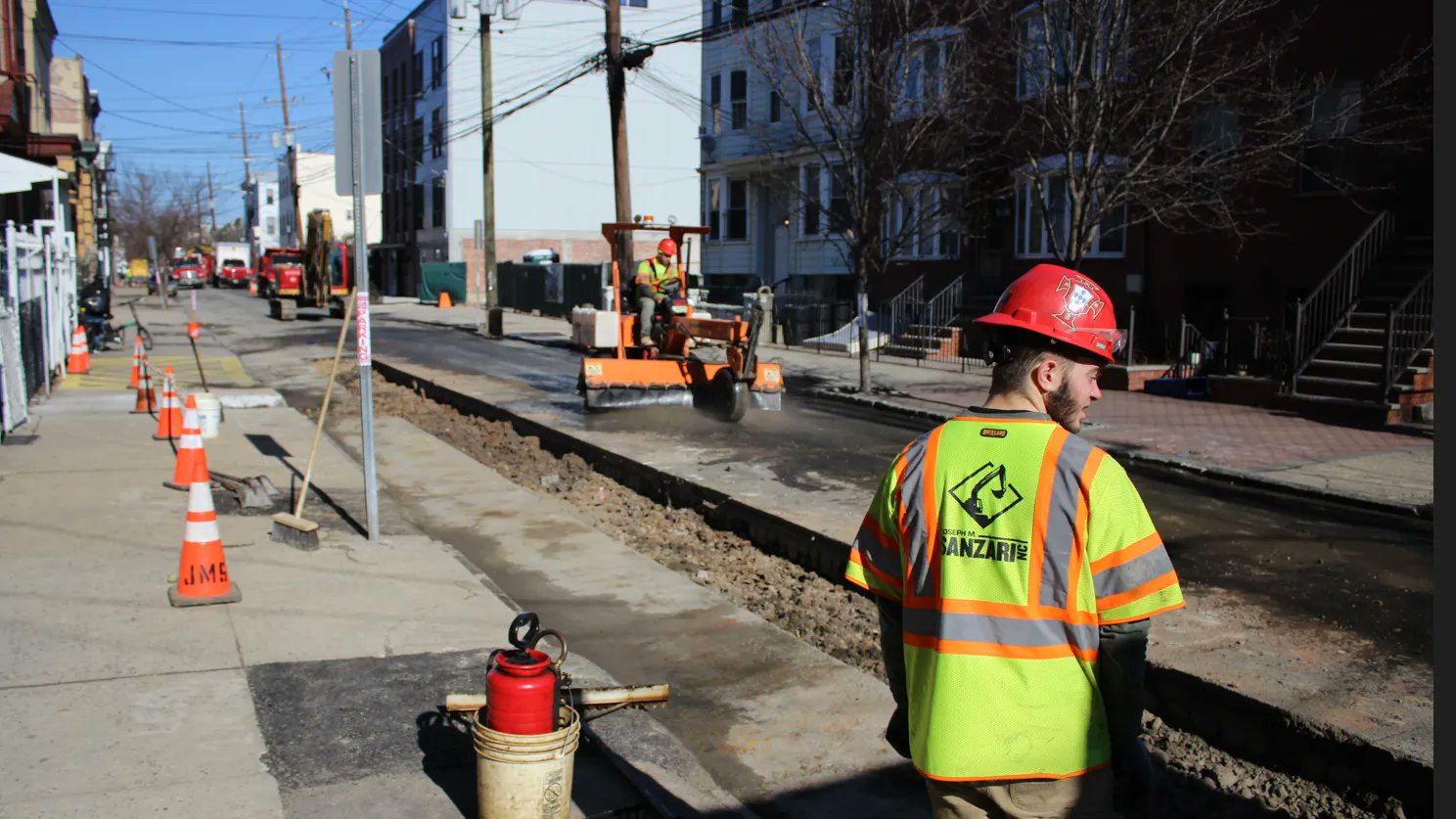 As a veteran, Giovanni Ramos has trouble trusting the New Jersey government in regards to safe water. "I wouldn't know the first thing about researching tap water, and worse than that, I wouldn't put my trust on this local government to do its due diligence and monitor the water."
He also recalled a story about Marines who got sick years after drinking water at their base. It didn't affect him, but he questioned who was deciding what was safe.
"Should we trust them?" Ramos said. "Sorry, not me… not willing to take the chance."
However, some people find water in Hudson County to be perfectly fine, with other New Jersey water in other counties having problems.
"It's different in every area," Hayley Wagner, New Jersey resident, said.
"I drank tap in Bayonne, no problem. In Passaic, the water had a highly chemical smell and taste that was remedied with a Brita. In Monmouth, the water has an odd taste, almost tasted like bay water. Brita doesn't fix it, so I now get jugs delivered."
Unlike other people, Wagner had no problem giving water from any county to her pets.
"My dogs still drink the tap in all locations and are healthy."
Some New Jersey residents might dislike the taste of the tap water, but Governor Phil Murphy said in a recent tweet that the water is becoming safer. In 2020, New Jersey became the first state in the country to pass drinking water standards that addressed PFAS chemical contamination.
In 2020, New Jersey became the first state in the nation to pass drinking water standards addressing PFAS chemical contamination.

Glad to see the @EPA follow suit by proposing a national standard to protect communities across the country. https://t.co/HDDebx53i3

— Governor Phil Murphy (@GovMurphy) March 14, 2023
PFAS chemicals, short for per- and polyfluoroalkyl substances, are found in carpeting, clothing, and wire and cable coatings, according to The National Association for Surface Finishing's website.
The Jersey City Municipal Utilities Authority has also been working on making New Jersey water safer. According to their Twitter, their current plans are to install new PVC water pipes and water fountains, set to be completed early summer of this year. The JCMU is also in the middle of a water main replacement project, having recently completed water mains on York St South of Griffith St.
JCMUA's Phase 4 of JC School safe water program continues at PS 3, 22 & McNair H.S. Passing drinking water pipe infrastructure, installing new PVC water pipes and brand new water fountains Phase 4 completion by May/June '23.
JCMUA: Engineering Jersey City's utility future today! pic.twitter.com/O3MFAnLUba

— Jersey City Municipal Utilities Authority (@JCMUA) January 24, 2023
The way water tastes might not exactly correlate to its safety, but the CDC has a list of ways for people to change the taste of their water if it's not up to their standards. The CDC suggests letting water stand or adding a punch of salt to every quart of boiled water.
How water tastes isn't always indicative of its quality, but with a stove and some salt, residents can change the taste of water themselves. However, residents can't always change what the quality of the water is. Everyone has an equal need for water. Not everyone has equal ability find safe water.