Photo by ABC/Prashant Gupta.
It's no question that Abbott Elementary has taken the Internet by storm. With a star-studded cast, impeccable delivery, empathetic commentary on the American education system, and occasional pop culture references, this show quickly became a major success, earning a perfect score on Rotten Tomatoes and is ABC's highest rated and viewed show since Modern Family. So, what else makes Abbott Elementary a must-watch sitcom besides critical acclaim?
This sitcom is filmed in a mockumentary style, as popularized by The Office and Parks and Recreation, and essentially breaks the fourth wall throughout the show with confession room-style commentary on various events. Quinta Brunson, of former Buzzfeed fame, created the show out of her love for education and comedy and as an homage to her hometown of Philadelphia, Pennsylvania.
In fact, Brunson named the show after her sixth-grade teacher and took further inspiration for the show's content from her mother, who is also an educator. While the show is laugh-out-loud funny, every episode focuses on the numerous problems within the education system, such as lack of necessary funds and resources, negligent administration, viral trends disrupting focus in the classroom, communication with parents, and adjusting to new technology, to name a few.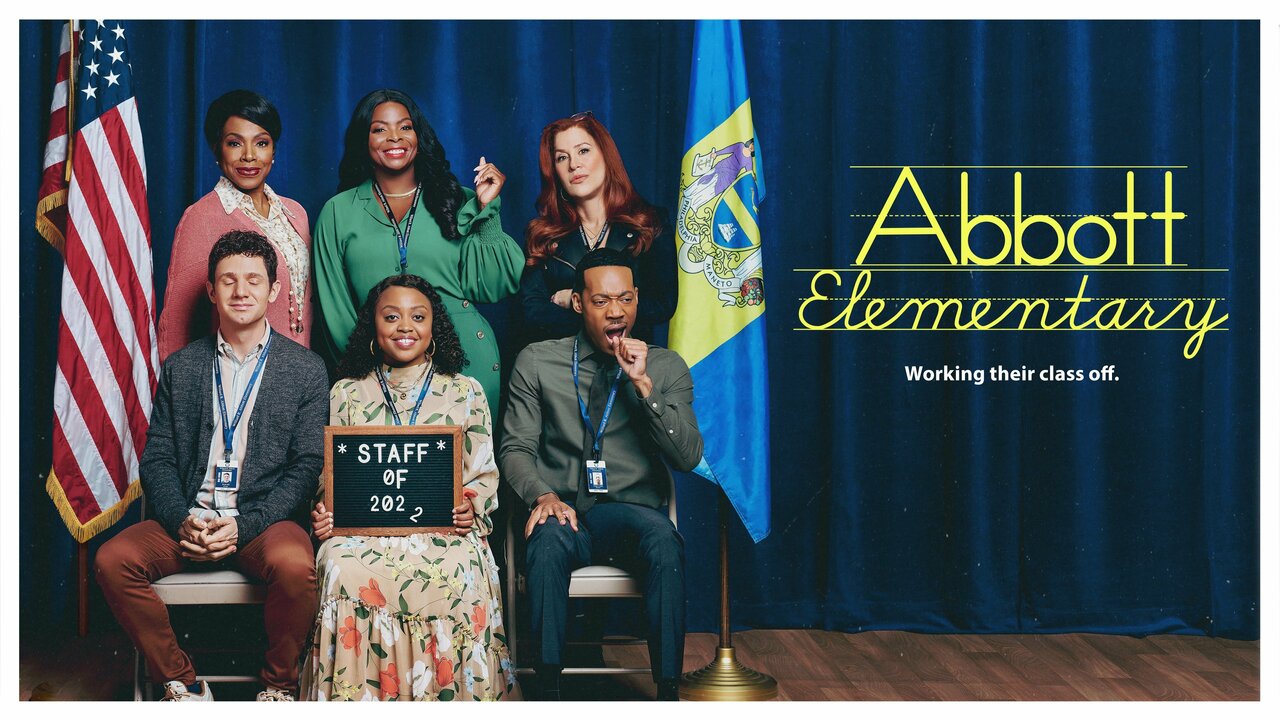 In addition to being the show's creator, Brunson is also one of the executive producers, writers, and main stars. Her character, Janine Teagues, is an eternally optimistic second-grade teacher whose main goal is aiding her students in any way possible, both academically and personally.
From attempting to fix the dim light bulbs in the school's hallways so one of her students can walk without feeling scared to sitting in a hot air balloon with another student despite her crippling fear of heights to help him get excited about the second grade, Janine's passion for education and her students is evident throughout the show.
Her character also highlights the idea that sometimes people outgrow those they love, as viewers see her relationship with her boyfriend Tariq Temple (played by Zack Fox) become more distant over time.
While watching Abbott Elementary, you may notice a few familiar faces portraying the other inspirational teachers alongside Brunson. Other main cast members include Sheryl Lee Ralph (Barbara Howard), Lisa Ann Walter (Melissa Schemmenti), and Tyler James Williams (Gregory Eddie), with breakout performances from Janelle James (Ava Coleman) and Chris Perfetti (Jacob Hill).
Ralph and Walter portray veteran teachers who go by the philosophy of working with what you have and not asking for anything more, as they know the reality of school administrators not granting their requests all too well. Perfetti, along with Brunson, play relatively new teachers who appear to be a bit naïve due to their eagerness, while Williams portrays a substitute-turned-full-time teacher whose main goal is to become principal and eventually develops a crush on Janine.
However, James' character becomes the principal after witnessing the superintendent's infidelity, which further highlights the power dynamics within the education system that are often not talked about and the frequency of hiring inexperienced individuals for administrative roles.
In a recent interview with Vogue, Brunson highlighted the importance of creating a show from the teachers' perspective, as most shows set in schools primarily focus on the students. The interview also talked about how part of the show's marketing funds went to providing school supplies for teachers across the country, which eventually led to ABC's partnership with Scholastic to provide underfunded schools with free books at the famous book fairs.
Additionally, the show has a predominantly Black cast, which is often not shown in the media, let alone in shows focused on schools. With Black teachers making up less than seven percent of all teachers in the country, it is extremely important and refreshing to see a show provide this representation, especially with the inclusion of Williams' character as the only Black male teacher at Abbott.
Through the show's philanthropic efforts and conscious effort in portraying teachers as fully fleshed-out individuals who are eternally passionate about their students and improving the education system, Abbott Elementary has captured the hearts of millions in just four months and 13 episodes and will continue to do so in season two. You can stream all episodes now on Hulu or the ABC app.